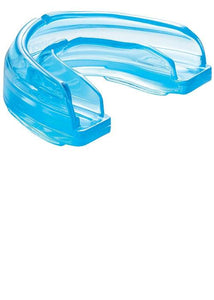 Excellent mouth protection for people with braces. Designed to fit snugly without a need to custom fit.
INSTA-FIT™ a special Ortho-Channel fits around brace brackets and adapts to changes in tooth position as braces are adjusted, providing an instant fit and protection from lacerations.
100% medical-grade silicone for ultimate comfort, no boiling or fitting required.